Blini filled with pot cheese - pancakes.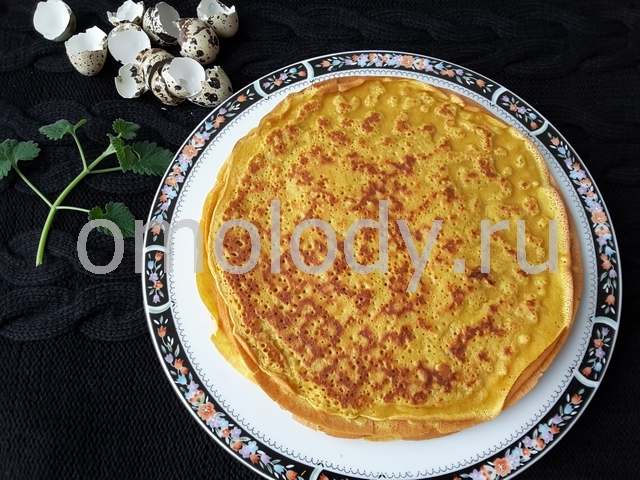 Ingredients:
✔ 2 cups wheat flour
✔ 1 tbsp mayonnaise
✔ 2 tsp baking powder (or 0,5 tsp baking soda)
✔ 1 tbsp sugar
✔ 2 - 3 eggs whites, beaten.
✔ pinch salt
✔ 2 tbsp oil
✔ 1 cup milk (or sour milk)
✔ 1-2 tsp nettles, dried, ground, if like it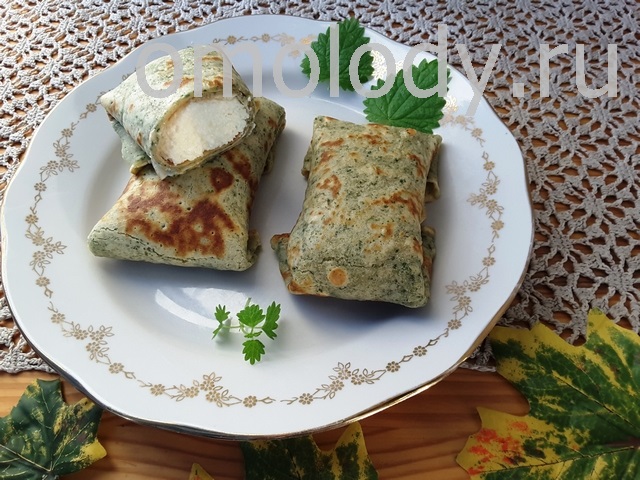 For filling:
✔ 400 g (14 oz) pot cheese, (drained), minced.
✔ 2 - 3 egg yolks, beaten.
✔ 2 tbsp sugar, or to taste.
✔ vanilla

Method:
1. Sift dry ingredients in bowl and stir in liquid ingredients with wire whisk or spoon until mixed. Add oil into batter.

2. Rub griddle or fry pan with oil. Heat until water dropped from your hand bounces around. Drop about 1 ladle or 2 large mixing spoon for each pancake.

3. Cook until bubbled all over the top and brown on bottom. Flip and cook until brown on other side.

Repeat with the remaining batter. Keep your griddle very hot at all times. 4. Put 1 tbsp of filling into centre of each pancake and fold up envelope fashion.

5. Put all pancakes into greased pan. Lay flap down. Cook covered on low heat several minutes. Serve.

Make filling:
Blend all ingredients for filling.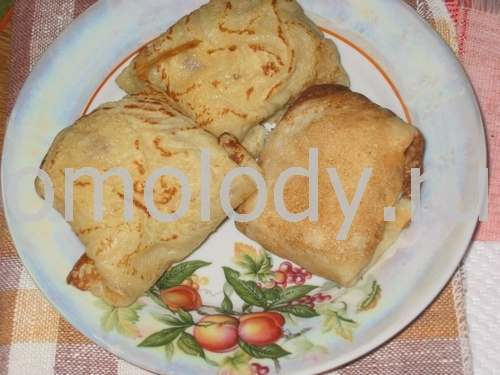 Сooking and recipes