Carrots Lepeshka (pancakes).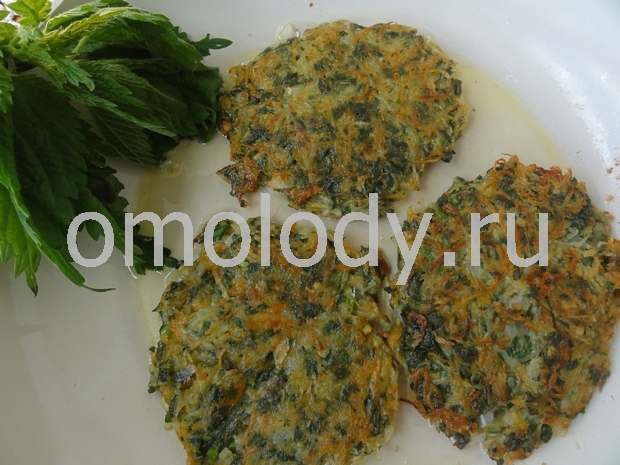 Ingredients
✔ 2 cup fresh carrot, peeled, grated,
✔ 3 tbsp flour or bread crumbs,
✔ 4 tbsp milk,
✔ 2 beaten eggs,
✔ 3 tbsp farina, 
✔ 1 tsp sugar.
✔ salt, greenary, nettles.
✔ oil or butter to fry.

Method:
1. Combine all ingredients in mixing bowl.
2. Heat 4 tablespoons oil in a heavy skillet over medium heat. Fry carrot mixture by tablespoonfuls, flattening each after adding it, about 2 - 3 minutes or until golden brown on each side. Turn carefully. Continue making pancakes, adding more oil to skillet if necessary.
3. Serve hot with sour cream or cream.