Honey gingerbreads.
Ingredients:
✔ 7 cups flour,
✔ 1 cup granulated sugar,
✔ 2 cups honey,
✔ 3/4 cup water.
✔ baking soda - pinch.
For glaze:
✔ 1 cup sugar
✔ 1/2 cup water
✔ vanilla, pinch
✔ cinnamon, pinch.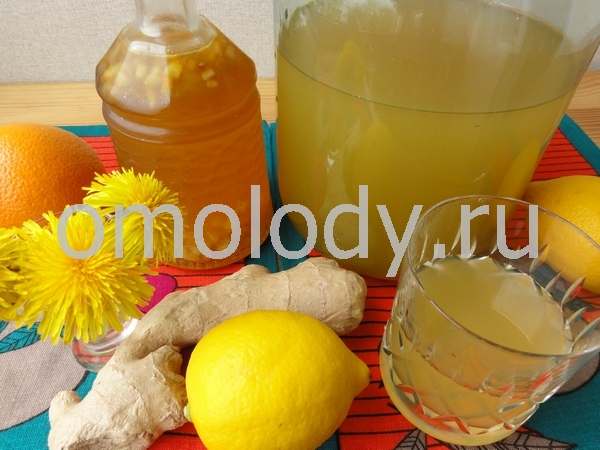 Method:

Combine In the saucepan sugar, honey and water, put a saucepan on the fire and bring to boil. In mildly cooled mixture gradually add flour, knead dough. Chill. Dissolve a backing soda in the water and pour into dough, knead, set aside for 10 minutes. Roll out dough on a well floured surface to a 1/4 inch thickness. Cut out circles with cookie cutter or with cup.

Distribute Gingerbreads on the greased baking sheet, sprinkled by flour, and bake in temperature 220-240 С / 428 - 464 F oven for 15-20 minutes.

Make a glaze for honey gingerbreads:
Dissolve a 1 cup of sugar in the 1/2 cup of water, slowly boil, removing spume, while liquid does not become be pulled from spoons as thick thread. In the syrup add vanilla and cinnamon. Chill.
Glaze chilled gingerbreads.

Gingerbreads Coated by the glaze distribute on the baking sheet, put a baking sheet in preheated 50-60° C oven, dry a gingerbreads until top brilliant whitish.