Karavai from pancakes with meat.
Ingredients:
For pancakes:
✔ 400 ml (1 pint) milk or Clabber - Milk which has soured to the point where it is thick but not separated.
✔ 3 cup flour.
✔ 1/2 tbsp sugar.
✔ 2 ea eggs.
✔ 1/2 tsp baking soda.
✔ salt to taste.
✔ oil to fry

Products for the meat mincemeat: ✔ 400 g beef, boiled and minced.
✔ 2 tbsp butter.
✔ 2 eggs, beaten.
1 onion, finely chopped and fried.
✔ salt to taste.

Method:
Whisk eggs. Add soda, sugar, salt and flour, mix thoroughly. Add milk gradually and mix. Beat the batter so that there are no flour lumps in it. Add a little more milk or flour if the batter seems too runny or too stiff. Pour a 1 tbsp vegetable oil into a pan. Heat the pan. Pour batter on the pan. Cook until light brown. When one side is cooked, turn the pancake over and cook the other side, about 2 minutes on each side. Repeat with the remaining batter, add oil as needed.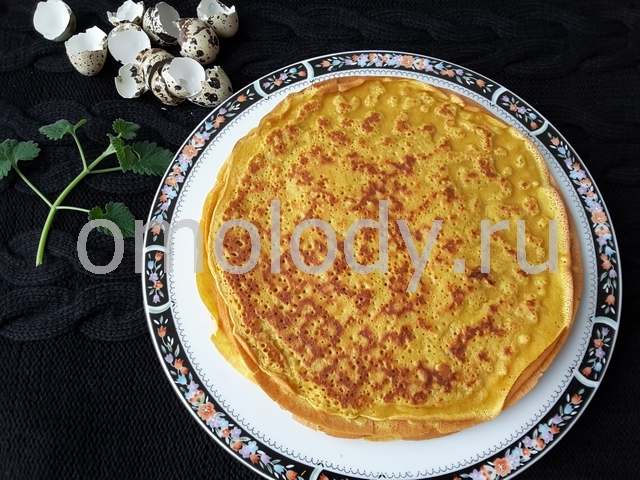 To bake Karavai:
Fried pancake put in greased tin or skillet, put over the pancake filling, cover overhand next pancake. Repeat with the remaining filling until all of the filling has been used. Bake in the hot oven.